Welcome to Fairview Farms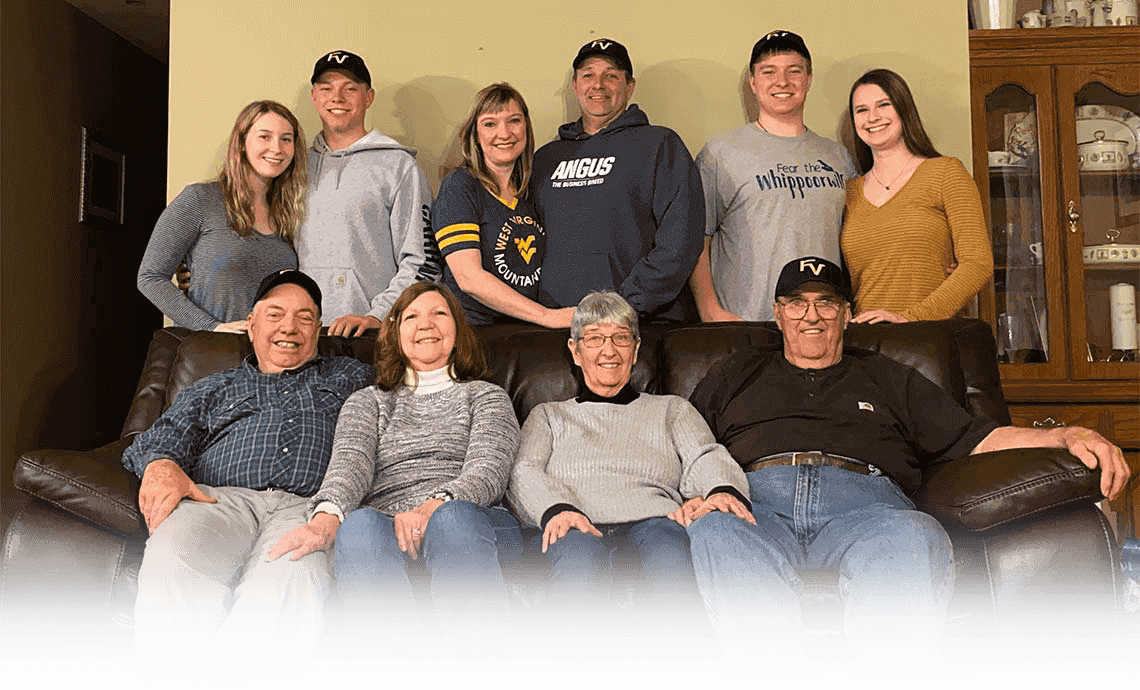 Fairview Farms is a 5th generation farm that currently has three generations actively working for the family business. Fairview Farms is a purebred Angus herd that holds an annual bull sale the 3rd Saturday in March. We also produce all-natural cattle for Whole Foods and Meyer Natural Angus along with marketing local beef through our online meat market. Fairview Farms is a self-supportive family business that produces its own hay, alfalfa, corn, and soybeans for feed and grain.
In 2005, Fairview Farms went into partnership with the Halterman family (The Meadows Farms) which provided to be a complimentary relationship for each farm. After 12 years together, the George Halterman family decided to step away, allowing Fairview Farms to combine both herds into the largest purebred Angus herd in WV. Being located in the Chesapeake Bay watershed, Fairview Farms has an up-to-date nutrient management plan and uses safe environmental practices to help promote sustainability for future generations.
Fairview Farms
1272 River Rd
Fisher, WV 26818
Mitch 304-668-3998
Brent 304-851-2897
Bob 304-257-7326