Fairview Farms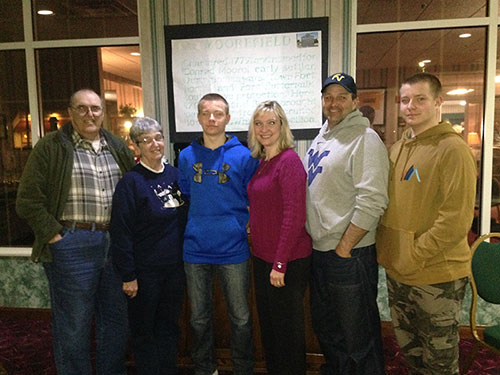 Fairview Farms is a 4th generation family farm located in Fisher, WV. Originally purchased by Ott Woerner in 1936 and continued by his daughter, Mary Woerner Fike, along with her daughter and son-in-law Carol and Bob Moran. They now operate the farm with their son, Mitch Moran, his wife, Kelly, and sons Curtis and Brent Moran. The farm now consists of more than 1,000 acres of pasture, crop, and woodland. It is home to 300+ Angus cows and contracts broiler chickens to Pilgrims Pride Corporation. The farm is diversified but its primary focus is on the cow herd.
In 2006 Mitch became partners with George Halterman II, owner of The Meadows Farms, which is one of the oldest Angus herds in WV, well known for their performance testing. The combination of the two farms form one of the largest pure bred herds in WV and allows them to fully utilize each other's resources and be more efficient and totally self-supportive. Together they develop over 120 heifers for breeding and performance test 50+ bulls for their annual bull sale held the third week in March at South Branch Livestock Exchange. Both Mitch and George are very proud and humbled to have performance tested over 1,500 bulls since 1967.
Mitch and George are grateful to have met all the people and friends who have come from the Angus community.